Just over a year ago, my life changed for the better. My gorgeous baby girl, Sophie Amelia was born on the 22nd February 2017. She was perfect with her beautiful blue bug eyes and cheeky little grin. I couldn't be happier and we became a perfect little family of three.
Throughout this joyful time, there was a slight distraction. This became even more apparent when Sophie switched from breastmilk to formula in order to thrive. The formula tin yelled at me, "BREAST IS BEST". The lactation consultant chanted "BREAST IS BEST". This slogan ate away at me and distracted me from enjoying my time as a new mum. I felt down. Double down.
I didn't realise this at the time, but KFC had really taken things up a notch in their marketing campaign. A campaign so powerful that it attracted my attention in a way that distracted me from enjoying my time with my precious little girl.
So if you are (or know) a new mum or are about to be a new mum, here is a little reminder. Don't get distracted by delicious juicy chicken breast coated in 11 secret herbs and spices. How you feed your baby is up to you and what you feel is best for you and your family. Enjoy every precious moment with your new bundle of joy.
And Colonel Sanders. We get the message. Breast is best at KFC.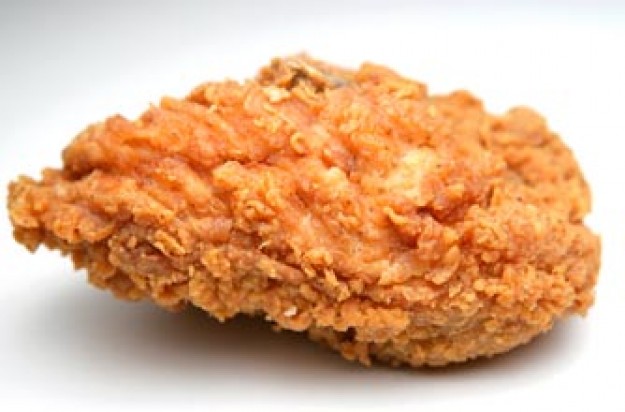 …And I couldn't agree more.
If you or a loved one needs antenatal or postnatal support, visit https://www.panda.org.au/about