Friday 20th Nov 2015
Bags packed ready for a summer holiday.  Dad calls us over. "Our ride is here". We gather outside awkwardly lifting suitcases that appear heavier than our combined body weights.
What? There was a stretch limo waiting outside. For us. We got inside and drank champagne as we made our journey to Sydney airport.
Following obligatory airport procedures, we gathered at our departing gate ready to board our plane. There was an announcement. "Ladies and gentlemen, Qantas flight blah blah to LA will be delayed because the plane is too hot at the moment AND we are waiting for a member of our crew." The plane is too hot. How does that even happen?
#straya.
An hour later, the pilot of the plane struts through the gate . THE PILOT. I'm quite sure that THE PILOT is important in the flying process.
Ps. Thanks QANTAS for not flying without a pilot.
We took off at 7pm on our journey back to the future.
We arrived in LA at 2pm on Friday 20th November. That's 5 hours before our flight left Sydney. We were officially time travellers from the past.
As we walked through customs and passport control, I could smell the diabetes. The customs officers had large bottles full of soft drink, which they were drinking frequently as if it was water.
Following the lengthy procedure of getting out of the airport and a taxi ride from the airport on roads that never seemed to end, we checked into our hotel in Long Beach. We freshened up, and went to a nearby restaurant for our first American burger experience.
It was huge.
And the margarita I ordered was strong.
Saturday 21st November 2015
Today was the day that we went to DISNEYLAND! I bought some sequinned Minnie mouse ears and transformed into a child for the day. It was magical. Even at 27 years old! It was so exciting that we even stayed there from open until close (8am-midnight).
I even got to meet Mickey, Pluto, and the best Disney princess*, Tiana.
*Obviously the best Disney princess since she isn't wimpy and winey and focuses on working hard to get what she wants rather than aiming to marry a prince who hands everything to her on a plate.
The scent of diabetes radiated throughout the park. My Mickey Mouse-shaped macaron tasted like the equivalent of the sugar quantity contained in 10 bottles of coke. Even the hand soap in the bathrooms smelt sugary.  Was it absolutely necessary for the hand soap to smell like cherry coke? (It really did smell like cherry coke!)
When lunchtime arrived, I knew we wouldn't remain hungry after our meal. We stopped at the closest place nearby and waited in line to order. As we waited to order a plate of chicken for lunch (a WHOLE chicken-not even an exaggeration), a server from North Dakota in the food hall asked where we were from. We told her that we were from Australia. She replied, "Oh, isn't that where Crocodile Dundee's daughter is from?…Is her name, Bindi? The one on Dancing with the stars?" I responded with an "Oh, Bindi Urwin.  Yes, she is Australian". She replied- in a sassy southern accent-, "Oh, so you live in the same area as Bindi Urwin. People say Americans don't know about anything other than America. Well they're wrong. I do know something about Australia".
Nice try, but it's not a strong case.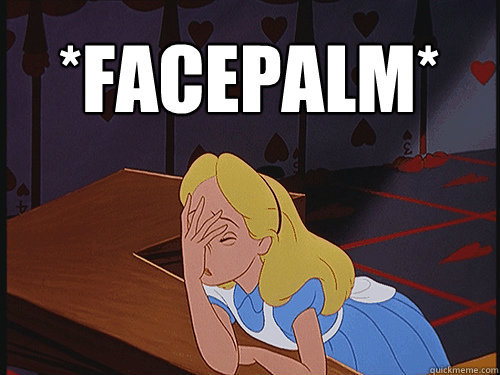 Hunger satisfied, we had plenty of time to focus on seeing more of the park and going on rides.
I must admit though, I'm not very good with rides.
When I went to Disneyland in Paris when I was 5, I begged dad to let me go on Thunder Mountain (the runaway train). I was over the minimum height, and dad gave in to my only child demand. The whole ride was spent screaming "I want to get off, I want to get off".
When Clint and I went to Tokyo Disneyland in 2010, I screamed the whole time on a rollercoaster that was made for ages 4 and up. The 4 year olds on the ride didn't make a peep. On the same trip, I screamed when I went in the haunted house, which was (unfortunately for me), documented by camera.
Now to ensure that this won't happen again, I only go on rides that don't have safety warnings for pregnant women or people with pacemakers.
Although I was cautious, scaredy cat Danielle didn't disappoint on this trip.  We went on the Pirates of the Caribbean ride. I was a little reluctant at first, but there were no warning signs AND there was a newborn baby attached to their mother on the boat in front of us, so I assumed we would be fine. Then the drops came. "Arrrrrrrgh, Arrrrrgh, Arrrgh!". Never again. I was thinking to myself that the baby in front must be terrified. We got to the end of the ride, and saw that the baby/adrenaline junkie in front wasn't making a sound and actually looked quite content.
On the other side of the spectrum, I realised that scary rides could be desensitised with some Christmas magic.
Instead of ghosts popping out randomly in the haunted house, it was Jack Skellington holding tinsel.  In a similar fashion, the jungle cruise-known over the Christmas season as the "jingle cruise"- transformed from slightly scary to honey boo boo tacky.
To end this magical day, we watched the night parade and the fireworks. It was definitely the highlight of the day.
Sunday 22nd November 2015
"Tinseltown" , defined as "an informal name for Hollywood", was our first destination for the day. In true LA style, we were chauffeured* from our beach front# hotel to the main destination for the rich and famous.
 *by an Uber.
#Long Beach was in front of us.
After about 30 minutes of driving, we appeared to be travelling through a town which reminded me of Port Kembla, NSW and Blackpool, England.  Our Uber driver then asked us where we would like to be dropped off. We replied, "Wherever the action is on the main street of downtown Hollywood". The Uber driver responded awkwardly, "Ah, this is it".
As we walked down the main street of downtown Hollywood, men in tracksuits walked like gangsters, and a wax model of Marilyn Monroe was wheeled past me.
"Tinsel", defined as anything cheap, showy, and gaudy. "Town", defined as "the central part of a neighbourhood, with its business or shopping area".
Ohhhh! Now I get it.
Our performance as downtown Hollywood tourists was exceptional.
We ate at Hard Rock Cafe…
Walked along the Hollywood walk of fame…
Visited the famous Chinese Theatre…
and compared our hands and feet to imprints made by celebrities…
We continued our Hollywood tourist behaviour by booking a tour to see the Hollywood sign, celebrity houses in Hollywood Hills and Beverly Hills, and Rodeo drive.
To get to our meeting spot, we had to walk through a very interesting shop which featured Ru Paul's costumes, a quirky candy machine, and artwork made from lollies.
But by far the oddest feature of the shop was an area where brown candy was displayed in toilets. How appetising!
We found our meeting spot and guide, who then took us to our ride for the tour. It was an open top bus, or a ute with seats. A bute?
First stop, the famous Hollywood sign!
We stopped on the side of a road where we could get a good photo of the sign in the distance.
Good work, Clint. Your big head is blocking the sign! Fail.
We continued on our tour with a drive through the luxurious marble roads of Hollywood Hills. Jokes, I mean the bumpy, suspension-killing, coyote infested winding roads through what seemed like the middle of a desert!
We were told to keep an eye out for celebrities. Is this a celebrity riding in the Hollywood Hills?
We drove past a number of celebrity homes in the Hollywood Hills and Beverly Hills, including mansions occupied by Rihanna, Sting, and Ringo Starr.  Unfortunately, no one invited us in for a cup of tea.
Our last stop on the tour was to the iconic Rodeo Drive.
But the most interesting part of this street was seeing a Beverly Hills chihuahua driving a car.
Monday 23rd November 2015
After an overall underwhelming experience of LA, it was time to pack our bags and leave early for the airport to catch a plane to Miami, Florida. We arrived at the airport to a barrage of airport security. Everyone had to go through an airport body scanner. Not just men with beards or people of certain races. I mean EVERYONE. They even made people get out of their wheelchairs!
I failed the body scanner test. Which meant that I had to be subjected to being groped by an airport security lady. They didn't find anything obviously.
Then Clint's carry on camera bag went off. The security staff emptied out the contents of his bag and pulled out the suspicious item. It was a novel containing 1000+ pages. The staff looked at the book like it was some sort of unusual relic that they had never seen before in their lives. It passed the "theres nothing dodgy in here" test and we moved on.
Security checks over and we boarded the flimsy American Airlines flight to Miami. Since we spent so long getting through the security checks, we didn't get a chance to eat breakfast or lunch and we were starving. Lucky there would be food to buy on our 5 hour flight to Miami….
The flight attendant finally reaches us at the back of the plane.
Me to flight attendant: Can I please order….
Flight attendant: We are sold out of all sandwiches, pastries, and salads.
Me to flight attendant: Oh, what do you have then?
Flight attendant: Ahhhh, a packet of goldfish biscuits.
Me to flight attendant: I will buy everything you have!!
…So we had to share a tiny packet (even for US standards) of goldfish biscuits between the 4 of us. We rationed the biscuits as if we were on Survivor.
Finally, we landed in Miami. Our first stop was to Miami Beach. My first impression of Miami Beach was that I thought that it looked like a giant version of Cairns. The beach, lifeguard houses, and surrounding Art Deco buildings were beautiful.
However, the most tropical Miami-esque sight that we saw was a man with a shopping trolley full of coconuts following us and trying to convince us to buy his coconuts. We didn't want his coconuts even though he did have a lovely bunch.
Still hungry from our plane goldfish biscuit rations, we went searching for food on Miami Beach. We found stopped at a place called Pelican Cafe. We just ordered a small drink…
…I mean a fishbowl. Goldfish for lunch. Goldfish bowl for dinner. Clever.
Tuesday 24th November 2015
Today we went to Little Havana, an area of Miami made up of Cuban people and culture. The town was filled with colourful paintings and murals, giant kitsch rooster sculptures, and oversized cigar sculptures.
We went to a number of art galleries in the area where local  Cuban artists sell their work. I bought a painting from a local artist who came into the shop to see the sale of his artwork and to meet the buyer. The artist and I had our photo taken together and he was holding back tears because he was so excited that I had bought his painting. It was so sweet.
Following a quick authentic Spanish lunch in Little Havana, we went back into the city to explore the sights around downtown Miami. We saw a beautiful marina, pepper pot fountain, and a squirrel.
During our exploration of downtown Miami, we popped into the famous Macy's department store. It reminded me of Myer in Hobart. I wasn't very impressed!
It was dinner time and after scouring through Trip Advisor reviews on local restaurants, we decided to go to Tap Tap, a Haitian restaurant not far from Miami Beach. Tap Tap radiated culture through its Haitian murals which encapsulated the walls and colourful sculptures which filled any blank spaces.
There were even murals to keep you occupied when you went to the toilet!
The food and wine were spectacular. I ate their specialties, a traditional Haitian coconut prawn curry for the main and a plate of benyes (the best!) for dessert. We also drank Malbec. It was so good that we ended up drinking 3 bottles of Malbec between 4 of us. Needless to say, lightweight Danielle got a little bit drunkies. I even carelessly dropped my last benye on the floor. I was devestated. The waitress was sympathetic and brought over a full new plate of benyes on the house! #bestwaitressever
Wednesday 25th November 2015
Cruise day today! Poor Clint woke up with a cold so he stayed in the hotel to rest whilst my parents and me went for a little last minute explore around downtown Miami. We stumbled across an outdoor sculpture exhibition featuring work by the artist Fernando Botero.
We stopped for a visit to the chemist so I could buy some cold and flu tablets for  Clint. The pharmacist informed me that you need to have a US I.D  in order to purchase cold and flu tablets and so refused to sell the tablets to me!  It is probably easier to buy crystal meth in the US than cold and flu tablets!
In case you find yourself in the US with a cold or flu and need instant relief and happen to have a spare batch of crystal meth on hand or access to Walter White, below is a chemical diagram on how to synthesise your very own Sudafed from crystal meth*: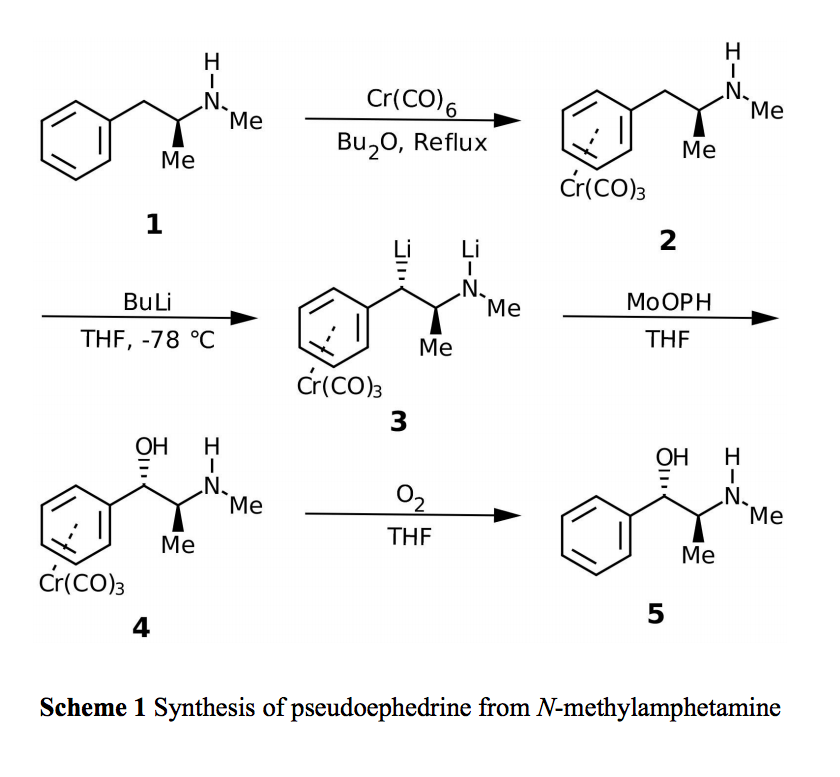 You can view a published paper on how to convert crystal meth into pseudoephedrine here:
http://heterodoxy.cc/meowdocs/pseudo/pseudosynth.pdf  
*I do not endorse the purchasing or use of illicit drugs, including crystal meth. I am just making the point of how ridiculous it is to access relief from cold and flu symptoms!
Leaving the chemist empty handed, we made our way back to the hotel. On the way, we came across a restaurant called, "Bubba Gump Shrimp Co", which was based on the movie "Forrest Gump". I took the opportunity to purchase Clint a "Bubba Gump Shrimp Co" hat for him to wear when he goes running. I thought that might make him feel better since he had spent the whole morning in bed resting and also because I had failed to find him some medication to relieve his flu symptoms.
We went back at the hotel to get ready to leave for the cruise ship terminal at Fort Lauderdale. We packed our bags and then headed to the terminal!
…to be continued in part 2.