I'm excited. Eurovision week 2017 has finally arrived!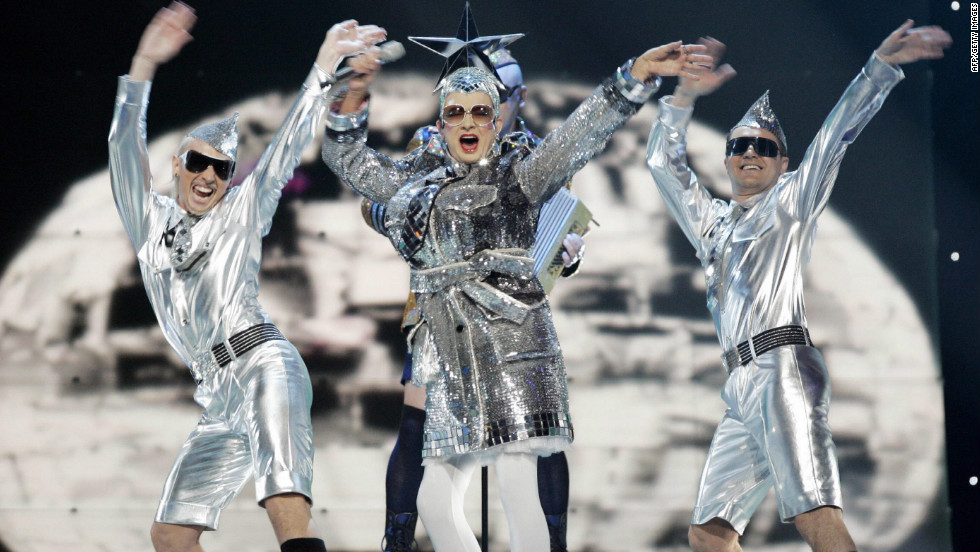 Whilst there can only be one winner of the contest, below are what I believe are the top 6 acts to watch this year.
SWEDEN- Eurovision perfection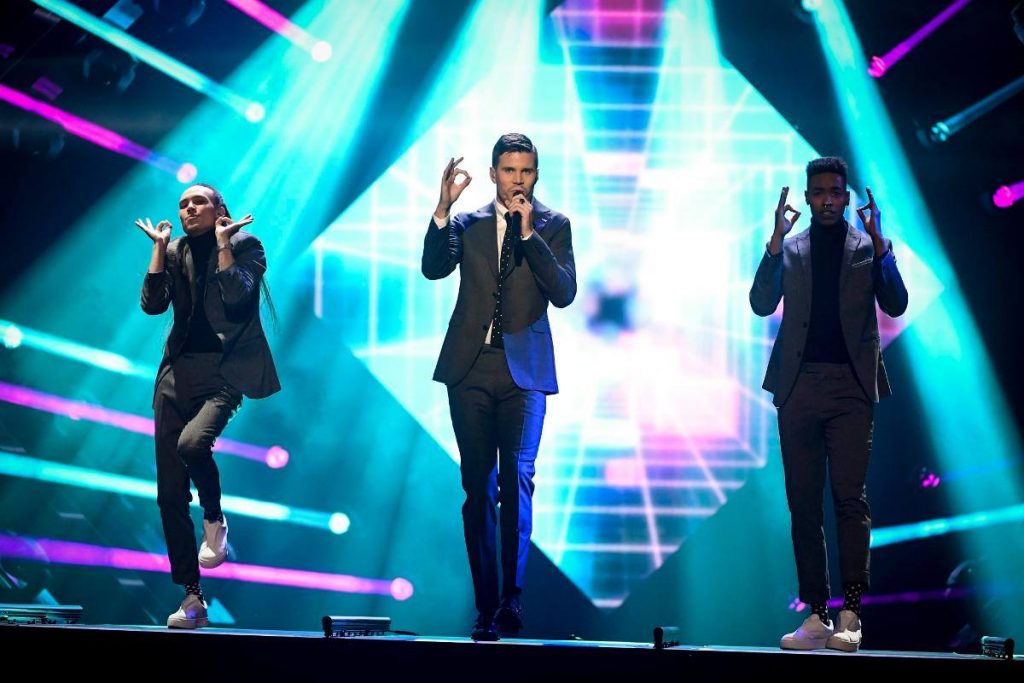 This song is Eurovision perfection. Sweden's answer to Justin Timberlake. The good-looking guy with the perfectly slicked back hair (which he has to feel several times to make sure that it is still looking on point), cheesy choreography,  chorus build-up, catchy chorus, and he uses every camera angle possible. He knows that he is on point and emphasises this with his "on point" hand signage. To top it all off, he channels Sakis Rouvas (The Eurovision God), by dancing on treadmills with his entourage. Absolute perfection.
…"I can't go on, I can't go on. When you look this freaking beautiful"…
ITALY- Rome 2018?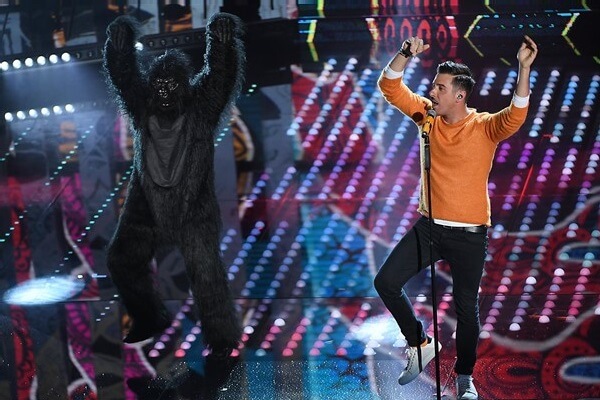 This has to win. Catchy chorus? Tick! Hidden message? Tick! Ape dancing? Tick! Man dressed as an ape? Bonus tick! I love everything about this song, and really hope that it wins ESC 2017. Italy will certainly be getting my vote this year!
…"La scimmia nuda balla. Occidentali's karma"(Italian)…
(Translation: …"The naked ape is dancing. Westerners' karma"…)
ROMANIA- The ultimate Eurovision party drinking song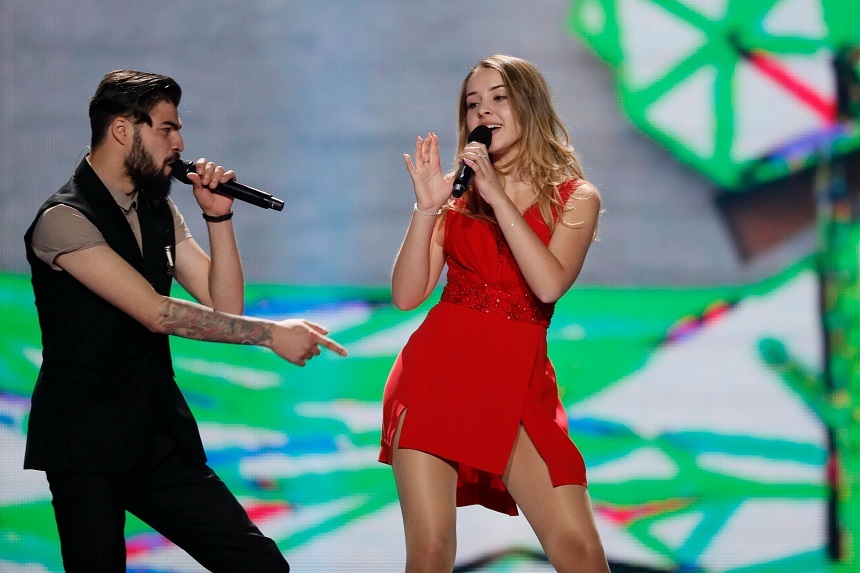 The rules of most Eurovision party drinking games include sculling a drink if there is yodelling in a song. Therefore, if you are playing the Eurovision drinking game when watching this song, you are likely to pass out and probably die. In keeping with the title of the song, yodelling occurs at least 50 times in this song. For those of you playing at home, that means you have to skull your drink over 50 times throughout the 3 minute or so duration of the song. Ouch! Once you get over that this song is incredibly annoying at first, it starts to grow on you.
…"Gonna act really crazy. Yodeleeii. Yodele yodeleioo"…
SAN MARINO- Love rat chases royalty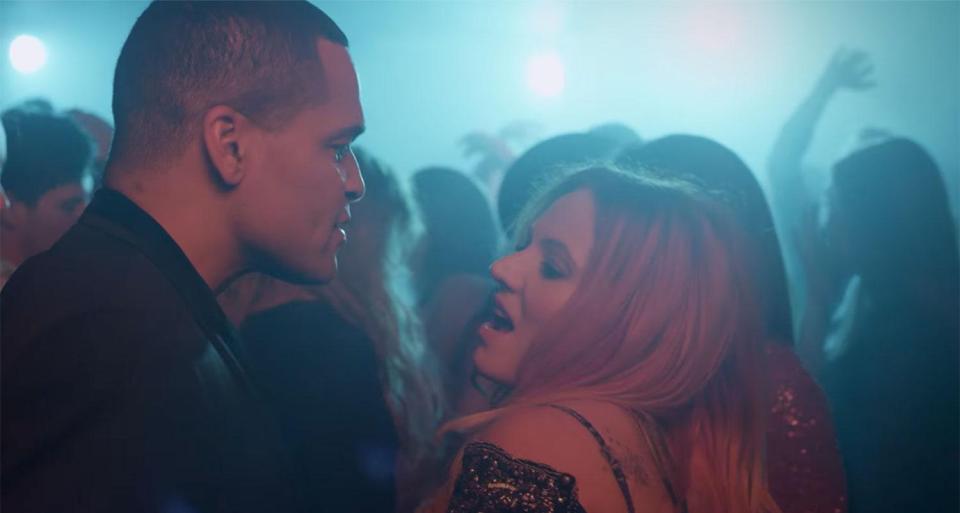 The only female resident of San Marino, and probably the Queen of San Marino (if that is a thing), has entered the Eurovision Song Contest again (this is her 4th time!). Knowing that she is the only female in San Marino,  it appears that Australian Bachelor love rat, Blake Garvey, has decided to try his luck with her with the stage name "Jimmie Wilson" (I obviously made that up, but the resemblance is uncanny!). This dance track duet is so cheesy that it's somehow amazing. You can't go wrong with a couple of glorious key changes too!
…"It's the spirit of the night, spirit of the night. Burning in our ecstasy"…
MONTENEGRO- Game of Tones
This act is what would happen if Khal Drogo entered Eurovision. Glitter and a ridiculously long rats tail. With his enthusiastic dance moves and a super catchy tune,  how can you not absolutely love this one?
…"The spaceship is ready to blow. Drunk in love I'm gonna explode"…
MOLDOVA- Epic Sax Guy is back!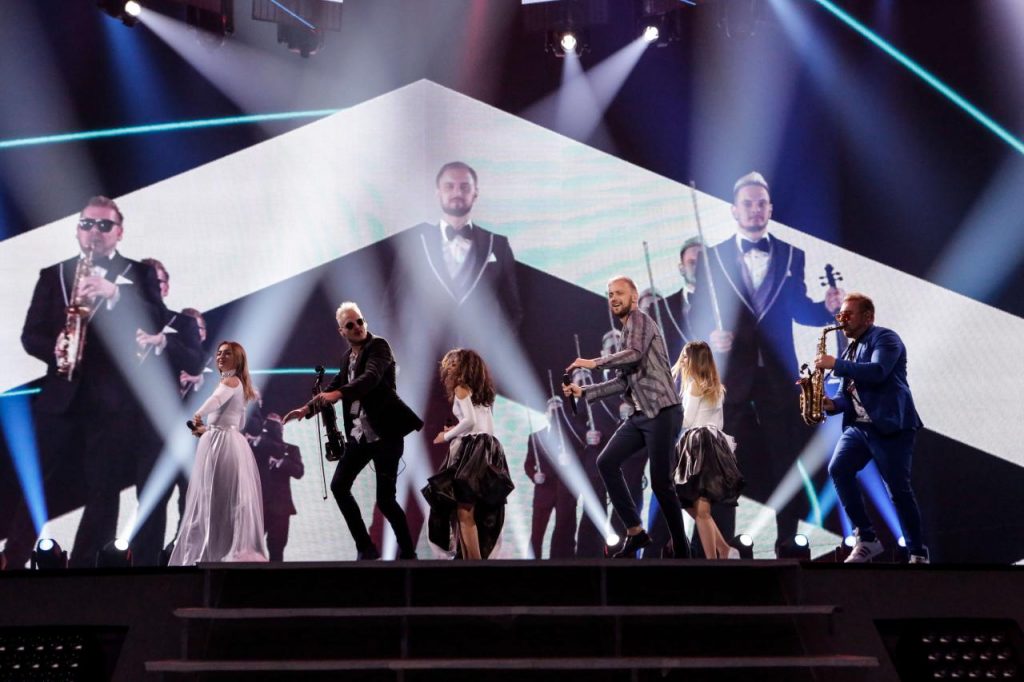 Need I say any more. Epic Sax Guy is back representing Moldova this year in Eurovision with saxophone skills more epic than ever! It is difficult not to bop to this quirky and catchy song.
…"Mamma, mamma, don't be so down. I am not that unfounded boy"…
For those of you who want to be reminded of his previous appearance in the Eurovision Song Contest in 2010, you can watch a video of his epic sax skills which goes for 10 hours here:
The Eurovision Song Contest is on SBS every night at 7.30pm from Friday 12th May 2017-Sunday 14th May 2017 (Live Final broadcast at 5am on Sunday 14th May).